There are many Japanese language classes for foreigners in Yokohama.
Those who wish to study Japanese, should make inquiries to the respective classes.
You can find Japanese classes and learning support classes in Yokohama.
You can find a class that suits you based on location, train station, time/type of class and so on (Japanese/English)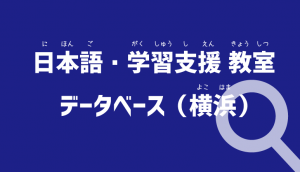 They offer information about new Japanese language classes and useful information for in your daily life.
*Yokohama International Lounge(PDF)
 Japanese ・ English ・ Chinese